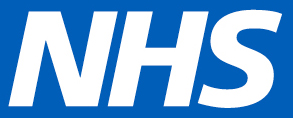 Welcome to the GP Service NHS Road map. We are delighted to have been selected for the DFOCVC Framework for our solution:
The GP Service – Online Video Consultation Platform
The GP Service UK
Solution ID: 10081-001
These are the Company's development plans for this Catalogue Solution:
The company has the capability to build bespoke services and can tailor solutions for specific organisations. We have already built fully white-labelled services for a number of providers such as Superdrug and Co-op, as well as other clients.
Focus is on delivering digital services and data services for both the private and public sector. We continue to work with providers to enhance the platform and will work with partners to:
Improve functionality through enhancement requests
Design bespoke and innovative new services
Conduct surveys and develop patient feedback into technology improvements
Introduce advances in technology to our solutions in the Primary Care sector
Contacting The GP Service
Any questions or quiries please contact The GP Service between
8 am to 8 pm – Monday to Sunday
Call: 0247 509 8777
email: support@thegpservice.co.uk
About the Service
In our busy day-to-day lives, more people are fi­nding it difficult to take time to see a Doctor. You could be left up to 10 days waiting for an appointment.
The GP Service offers a convenient, discrete and secure service to help diagnose and treat common conditions. Our dedicated doctors are UK based and registered with the General Medical Council.
No queues. No waiting rooms. Prescriptions in under 30 minutes. Simple!