Online doctor appointments are quickly becoming one of the most popular ways of seeking medical advice.
There are plenty of reasons why this is the case. They are efficient, simple, and flexible.
As waiting times in physical GP surgeries grow, the movement towards virtual ones becoming the norm is picking up pace.
Telehealth is becoming commonplace and from handheld devices to computers, you can now gain access to a wide range of apps to track everything including epileptic seizures, calorie intake, and much more.
Another example of this technology being used to get people great healthcare is online doctor consultations.
If you're thinking of booking a virtual consultation, then you may not know what to expect. For many people, this is not what they are used to and therefore they can make the mistake of not getting the most out of the appointment.
Here at The GP Service, we have a wide range of talented healthcare specialists who are available for consultations the same day as the booking is made. But how can you make sure you're ready to really maximise the effects of your appointment?
We've created a guide to help you do just that, so let's take a look.
An Average Online Doctor Consultation
The average virtual appointment lasts around thirty minutes, and you will receive all the information needed to access the appointment before it begins.
This often involves entering a portal, and filling in a questionnaire so the doctor knows a little bit about you.
The virtual appointment can be held anywhere, as long as you have a device, and an internet connection, and consists of a doctor and you sharing a private conversation in which symptoms are discussed, and remedies are proposed.
It is much like a physical appointment, but it is held in the comfort of your own home at a time that suits you best.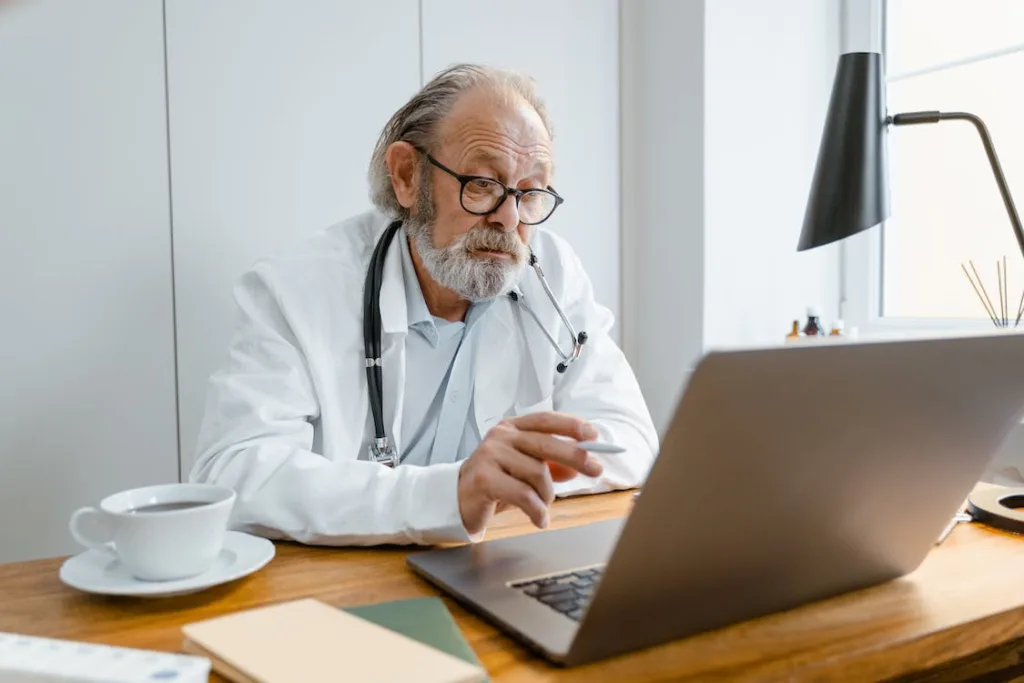 7 Tips to Get the Most Out of Your Virtual GP Appointment
Test Your Equipment
The last thing you want after you have paid for an appointment is for your laptop to run out of battery or be unable to hear what is being said due to a poor connection.
Prior to your consultation, test all of your equipment to ensure it is in good working order so that you can hear clearly and be heard by the doctor.
It is also a good idea to test your internet connection to make sure it has the capacity to hold a call, as you don't want to waste time buffering.
Pick the Perfect Location
Many virtual GP appointments are held in someone's home. This is the ideal space for one of these consultations as it is quiet and private.
If you can't carry it out in your home, try and find another suitable location.
What you need is somewhere with minimal distractions, where you have a degree of privacy and therefore can speak freely about your issues.
If the doctor needs to look at you, try and find somewhere well-lit that allows for this as well.
Try and inform housemates or family about the consultation so they know not to interrupt or cause any distractions during the call.
Always Be Honest
The key to getting the right answers to your problems is to always speak freely with the doctor holding your consultation.
Sharing all symptoms and issues will lead to a much quicker and more accurate diagnosis.
You must remember that this is a safe space in which you can be open about anything and everything that is bothering you.
Every symptom, no matter how small, is useful to the doctor, so try and feel as comfortable as you can when sharing medical history, symptoms, and more.
Ask Questions
One thing that is important to remember is that this is a conversation as well as a consultation.
While the doctor may take the lead, you should also be ready to ask questions so that you fully understand what is being told to you.
The last thing you want to do is leave the consultation unsure of what the outcome was, and therefore if you are in any doubt, let the GP know.
It's a good idea to prepare some questions before the consultation begins. This way you can tick them off as you go and make sure you have received all of the information that you need by the end of the meeting.
Arrive Early
When booking an appointment, you will be provided with a timeslot.
If you arrive a few minutes before your consultation is due to begin, you can be sure to not waste a minute of the time you have paid for.
The doctor you are speaking to may have another consultation straight after yours and therefore will not be able to overrun, so if you are running late, you may have a shorter appointment.
Try and book a time you know you will be able to make and always prepare to arrive on time to maximise the conversation length with your chosen doctor.
Use a Trusted Platform
For many people, speaking to someone over the internet can be a bit nerve-wracking, especially when sharing personal details.
If your chosen platform doesn't make you feel comfortable, you will hold back during the consultation and miss out on valuable advice.
By choosing a platform you trust, and that you know is safe and private, you will feel much more confident when speaking with the healthcare professional sharing the appointment with you.
This can be a big weight off your mind and will ensure you never risk your personal information being shared where it shouldn't be.
Follow Instructions
The final tip is to always listen to the advice that the doctor gives.
They may ask you to perform checks on yourself and describe the feeling this gives. In this case, it is always a good idea to do as asked and report back honestly.
If the doctor also asks for a follow-up consultation, or for you to collect a prescription, make sure to do so, as this can be vital in helping you recover from your illness in the quickest time possible.
Any advice is provided to make you feel better, so try and act on it as much as you can to see the best results.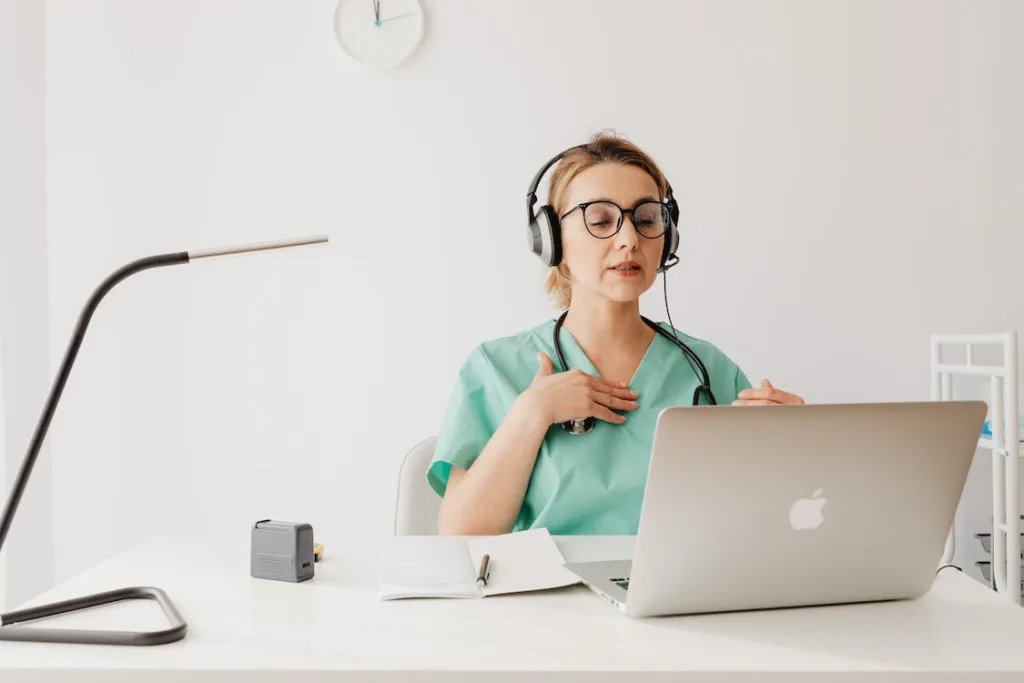 The GP Service
If you would like to book an online GP appointment, then why not do so through The GP Service?
We are a trusted brand that employs certified and experienced healthcare professionals to always provide tailored and valuable advice.
Want to know more? Contact our team today.